Alicante-Spain.com on Facebook!

Costa Blanca Map
Costa Blanca Map in Detail
The Costa Blanca Map shows you all important places along the coast.
We put this costa blanca map here to give you an overview on the Costa Blanca.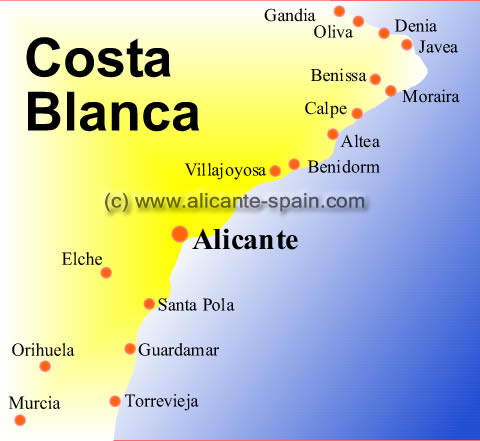 Detailed articles based on the costa blanca map can be found in our Costa blanca section.
Interactive Costa Blanca Map
Use it and explore the Costa Blanca on this interactive Map.
Further Maps of Cities Around The Costa Blanca:
Copying this article to your website is strictly NOT allowed.
However, if you like this article, you can use the HTML code below to directly link to this article.