Where is Benidorm located? Can you show us a good Benidorm map?
A question we get a lot from readers of our newsletter. So we put together a couple of Benidorm maps to give you a better understanding on where Benidorm is located.
Benidorm Costa Blanca Area Map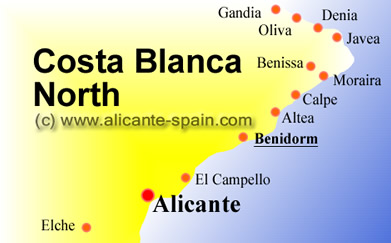 Benidorm lies in between Alicante and Altea. About 45 km northeast of the area capital. Offering a huge selection of attractions and theme parks, Benidorm attracts thousands of people every year. More on Benidorm, including a short Benidorm video, can be found here.
Map of Benidorm City and Surroundings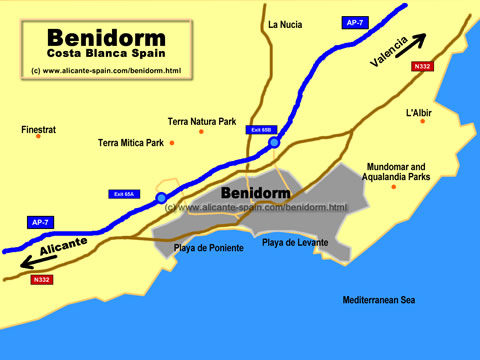 As seen on the above Benidorm map , various Natural and Water Parks are located surrounding Benidorm.
How far away is Benidorm from … ?
For a detailed listing of exact distances from Benidorm to cities around the Costa Blanca and Spain click here >>
Interactive Benidorm Map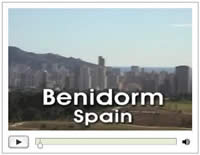 Benidorm City Overview and Video – click here