The Costa Blanca, with its wonderful beaches attracts millions of tourists every year. In the north the Costa Blanca starts with Denia and Javea two wonderful towns at the bottom of a mountain.
In the south the costa blanca goes down to Guardamar and Torrevieja. With such wonderful cities like the Elche, the palm tree capital of the world.
You can basically travel along as the carretera national goes all way alongside the coast. Make sure when you come along these beautiful sometimes small villages, that you have enough time for a stay and enjoy a nice wine in one of the great restaurants.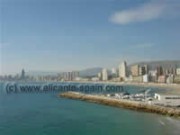 There are many attractions alongside the Costa Blanca, some of them specially for tourists like the entertainment park Terra Mitica at Benidorm or the bays of Altea and Calpe.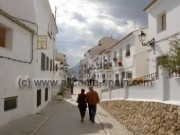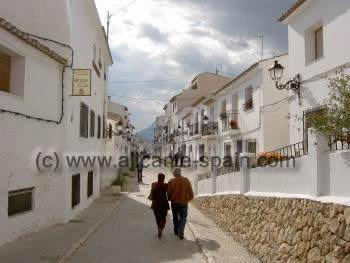 Others are smaller towns and villages like Villajoyosa just south of Benidorm, famous for its old town and its chocolate.
To me the biggest beauty of the Costa Blanca comes from the seaside villages and towns. Its beaches along with its tiny villages give the Costa Blanca its unique attraction.
Where is the Costa Blanca?
Further north along with Gandia and Oliva between Moraira, Benissa, Teulada and Denia you will find the city of Javea, with the Cabo de la Nao, one of my favourite places at the Costa blanca. One of the areas where lots of new Costa Blanca Property and Costa Blanca Real Estate is sold. You also might find some Costa Blanca villas for sale there.
Costa Blanca Tourist Information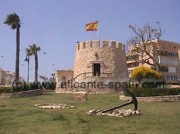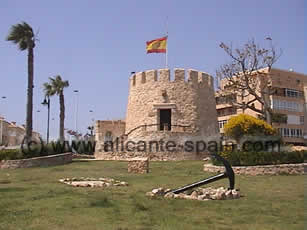 In order to find out more about the Costablanca make sure you get a good Costa Blanca Map and Tourist info's. If you want to play a nice round of golf at one of the beautiful Costa Blanca golf resorts, please find a list of golf clubs here. The best way to get it, is at the Airport (Tourist Information is before you leave the arrival building) or in downtown Alicante. To me they where always helpful asking for Costa Blanca Information.