Excellent that you want to contact us… BUT please read the following lines before you do so, as you will save YOU and us a lot of time if you do.
If you have a question regarding any topic of this website, I could promise you that we almost certainly have answered it already on the site.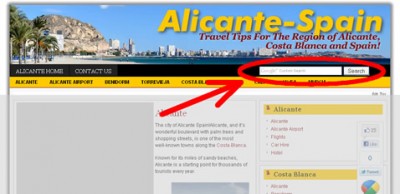 So please use the little SEARCH box to the top right of this page, type your question in and you will be shown possible answers from THIS site.
In case this does not help you, we have a special a free Spain Forum here at spaintips.com where you can ask your question and I or other members of our little community will answer it as soon as I can.
In addition can also browse through those frequently asked questions forums beforehand and you will most likely find what you are looking for.
Those Questions & Answers / Comments pages are divided into topics and can be found here:
If this all does not help you, which would be a pity, or for whatever reason you want to get in touch with us directly, than please use our contact form here to send us your message.
Thanks a lot for your help in advance.