Airport Transportation Tips

The Malaga airport, in my opinion, is one of the best in Spain. Due to its constant flow of tourists wanting to visit all of the Costa del Sol, the airport in Malaga Spain has learned through many years of experience the needs, necessities, demands and adequate services that an excellent airport has to give to its patronising customers.
Thanks to the fact that Malaga city is strategically situated among an endless amount of interesting tourist attractions and cities such as Torremolinos, Marbella, Fuengirola, Estepona and nerja, not to mention at a little further distance Granada, Gibraltar and Cadiz, the airport transfers from Malaga airport are extremely efficient.
How To Transfer From The Malaga Airport By Public Transport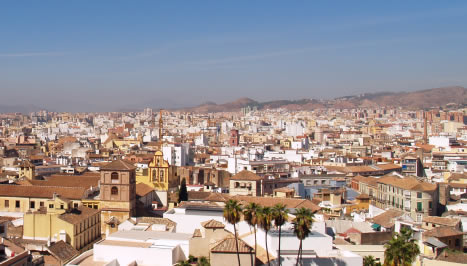 The airport in Malaga spain is about 6,5 kilomters going towards Guadalmar town to the west. When arriving by plane, there are scores of ways we can choose to get around the Malaga area and do airport transfers from Malaga airport.
Malaga airport car hire provides car rental services at the airport terminal with booking in advance or through other car hire in Malaga city which have drivers who speak many languages to deliver and pick up your hired car on request.

Public mini-bus transfer for larger groups to over ten destinations around the Costa del Sol area starting from about 82 euros for the town of Benalmadena to about 285 euros to get to Ronda. For private groups wanting to use the minibus system so that it is less expensive, there is a shuttle coach which has to be booked beforehand and will take you to all the coastal resorts around Malaga.

Malaga airport train transfer goes from the train station found outside the international terminal. You have to go up the escalator stairs in the arrival lobby and go to the departures lobby. Go to the upper deck parking area and turn right. Look for the signs which indicate the train station, passing over the walkway bridge. It is about a 12 minute ride to Malaga city. These train start to work at a little after 7:00 a.m. with about half an hour frequency between them. You can catch the last train at a quarter to twelve, just before midnight. If taking the train to Fuengirola, this train starts at a little past 6:00 a.m. and takes about half an hour to arrive. The last one is at about ten forty and runs every half hour.

Malaga airport bus schedule to torremolinos and other locations can be caught right after leaving the principal arrivals lobby, to the right. If going towards Malaga city, catch number # 19 bus. This is not a direct service and makes stops along the route, picking up passengers. For the bus schedule to torremolinos, ask at the information desk. There is also a direct bus/coach going from Malaga airport to Marbella bus station.

Taxi from Malaga airport to Malaga city or to surrounding towns such as Torremolinos or Benalmadena cost approximately 12 euros. Or further distances like Seville for about 190 euros or Almeria for about 175 euros.
Our current list of Malaga airport arrivals keeps track of flights arriving at the one of the most important airports along the Costa del Sol. Same if you are looking for flights departing from Malaga, you can find those at the Malaga airport departures area.
As we can clearly appreciate, the Malaga airport is an ideal landing spot to start your holidays in the south of Spain or combining it with other flights heading out from Malaga airport.