Catching a taxi at the Alicante airport to drive me home is always a bit of fun for me. To me its also one of the best ways to get some practice on language skills by talking to a taxi driver (or simply listening to spanish radio). Usually taxi drivers are very helpful, and love to talk about football :-).
The taxi stop at Alicante airport is located right outside the arrival area at level 0.
Getting a Taxi at Alicante Airport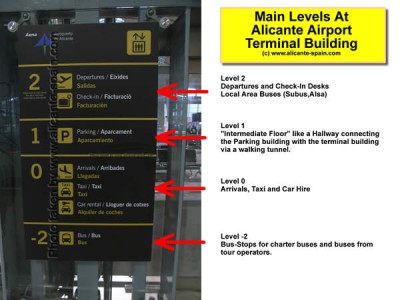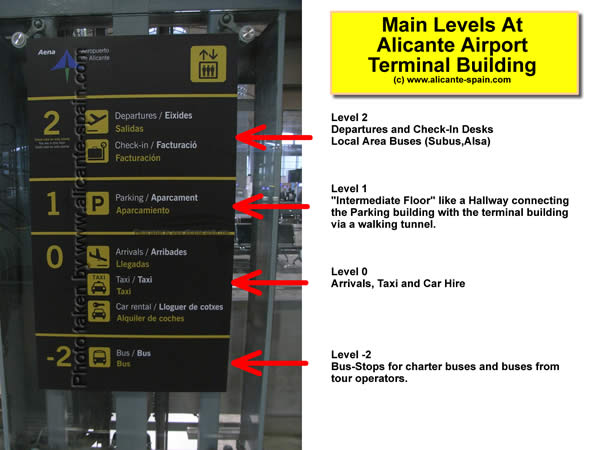 Go straight to the exit at the arrival area and you are going to run into lots of taxis.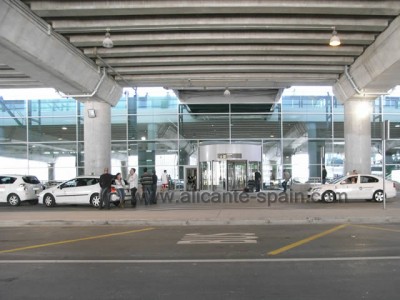 I have no idea where they all come from, but I never had to wait for any taxi at the airport. ( there must be hundreds of taxis lining up somewhere)
Current (2018) taxi fares from Alicante airport to these destinations:
| Destination | Taxi Fare (approx.) |
| --- | --- |
| Alicante Train Station | 22 – 28 EUR |
| Benidorm | 90 – 110 EUR |
| Torrevieja | 70 – 90 EUR |
(I hope this gives you a rough a idea)
Additional Information; Thanks to a comment on this website:
The official taxi service from Alicante airport is RADIOTAXI ELCHE ( Tel: 965 42 77 77 )and we have 185 taxis (monovolumen, wagon, sedan, van) and 12 taxis adapted for wheel chairs.
They are in arrivals outdoor and they stay in airport 24 hours.