Sightseeing and Famous Tourist Attractions
As requested by various readers of our Costa Blanca newsletter, here a brief overview of interesting places to visit in Spain. Sure, it is a bit subjective, but we try to list famous places as we see them.
We have not all of them visited on our own, but most of them, so it should be a nice overview on interesting places to visit in Spain.
Interesting places to visit in Spain
Madrid, capital of Spain, certainly worth a visit. Famous for its variety of museums and castles.
Barcelona, center of catalunya, well known for the summer olympic games it hosted. Visit the Sagrada Familia, the parque Guell with its wonderful Gaudi artwork, the mountain Montuijc and the ramblas.
Valencia, about 2 hours in the north of Alicante, a place to visit if you are around the Costa Blanca Spain area. Valencia is very well known for its Fallas. Held from 15 th until 19 th March, the Fallas are the biggest tourist attraction. Like a holy week, with its street celebrations and parades, shown like nowhere else.
Seville, Granada and Cordoba, andalusian cities with exciting places where you can find the arabic influence on Spain from the past. The biggest and most famous attraction there is Granadas Alhambra, a must for every spain tourist.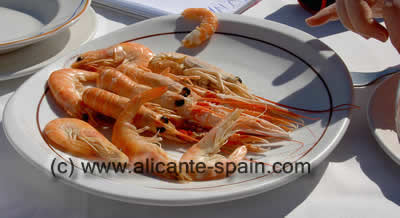 Last but not least, you should visit the Costa Blanca area, not just because we think its one of the best places in Spain, but because it offers such a variety of attractions, from the vivid Benidorm nightlife to the quieter Denia and Calpe countryside's. But this is just our "subjective" point of view. 🙂