Every newsletter we do, we present at least one interesting spot around the Costa Blanca or Costa Calida to you, to give a little tip on places you might otherwise have missed.
This time its not different.
Let us show you a real natural beauty
The Breathtaking Beauty of Tabarca Island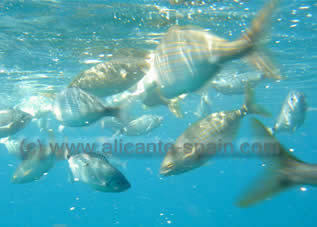 Regardless, where you plan on staying around the Costa Blanca or Costa Calida, a visit to Tabarca Island should be on top of your list. With ferry ships leaving ports in Alicante, Torrevieja and Santa Pola every hour, you will quickly head over to a nearly untouched paradise island.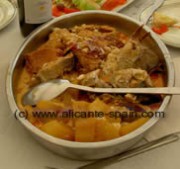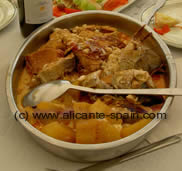 Being declared Protected Marine Reserve in the mid eighties, a day-trip to Tabarca Island is this "take-a-break" kind of holiday excursion, far off the daily sun-beach-sun rhythm (which is nice too, but you might look for something different from time to time).
We cover the Island of Tabarca here extensively in our article, including its natural beauty and the excellent local dishes (try the "caldero" a very nice fish dish).
Mark it in your holiday to-do-list and visit Tabarca Island – you will not regret it!
Reactions on our new Costa Blanca and Spain Forum

When we started our little Spain forum at spaintips.com couple of weeks ago, we where not sure about your reaction.
[pullquote]Thanks to all of you who joined our 'Spaintips.com' community so far.
Hubert[/pullquote]
As you might remember, we did setup spaintips.com as a way to easier respond to your questions; and to get locals in touch with travelers.
Your reaction and feedback so far has been overwhelming. We got over 100 members to our fre forum asking questions and helping others.
Straight from the Spain Tips forum come our Costa Blanca News and Updates with tips for your next holiday around Benidorm, Alicante, Torrevieja or anywhere around the Costa Blanca or in Spain:

"Come Dine With Me" Costa Blanca TV Show asks for Your Help
Our forum member Jonathon Hancock alias "Johnboy from Spain", contacted me about the popular TV show "come dine with me".
He works for ITV and is looking for Alicante, Benidorm or Costa Blanca English speaking locals who would like to take part in the show.
Please read his www.spaintips.com forum post here and get in touch with him directly if you are interested.
Wonderful Example of What a Great little Community we already got
To me a very good example showing how great our forum is already working happened past week when our reader Tim, wanted to get some further information about Los Montesinos ( southern Costa Blanca ). After a quick call via our Alicante Facebook page, three different users stepped in and helped with detailed information on what it is like and how much they enjoyed the area around Los Montesinos.
This has been an excellent example on how wonderful this forum works – by so many friendly people helping each other.
Thank You Ladies and Gentleman – you are really amazing!

Ryanair, new direct flights from Alicante to Edinburgh and Glasgow
Thanks to John mentioning it in the forum, I updated our flights page for direct Alicante flights here.
Fishing Tours around Torrevieja, Santa Pola and Guardamar
Various forum members ( Trevor, Tom and Sam ) asked about organized fishing tours around the southern Costa Blanca. So far only member "Hallgeir" could help with info. If you know any fishing tour offers around the Costa please post it in this thread here.
Costa Blanca or Costa del Sol – Where to live?
For those of you who think about living in Spain one time :), our forum member Michael A. Rutledge asked the ultimate questions:
"Should we look for a house around the Costa Blanca or the Costa del Sol?"
Getting this question quite a lot, I tried to give Michael my two cents here in Costa Blanca or Costa del Sol post here.
Please – join in and tell us what YOU prefer : Costa Blanca or Costa del Sol
60 Farmers Markets and Street Markets around the Costa Blanca
This week I also finished adding over 60 dates of local street- and farmer markets to our events section of spaintips.com.
You can now view the weekdays and location of most local market here in the Costa Blanca events calendar.
That's it for today's newsletter. We hope you found today's newsletter useful and please visit Tabarca Island if you can on your next Costa Blanca stay. It is a fantastic place!
From all of us here in San Juan de Alicante,
All the Best and Muchos Saludos,
Hubert
https://www.alicante-spain.com
http://spaintips.com
PS: Current temperature in Alicante 22°C partly sunny. But its getting hotter soon 😉