A Wonderful Park To Enjoy Nature And Animals!
If you are staying around the Benidorm area at the northern Costa Blanca area, make sure you plan a visit to one of the latest parks in the area. The Terra Natura animal park is perfect for a refreshing day. Living in the north of Alicante we visit the park at least once every year and especially our daughter enjoys it a lot.
The terra natura park is located about 5 km outside of Benidom. Very easy to be found as all the various water and amusement parks in Benidorm are indicated very well. If you are comming by motorway take the exit "terra mitica" and you will be guided directly to the Terra Natura park.
The park is divided into 4 sections:
Europe, Asia, America and Pangea which stands for an amazing vulcano.
Each area hosts not only a huge variety of different animals, but also lots of atractions. A very impressive demonstration of old Maya tradition is the vertigo "Palo Volador" which can be seen in the America area. ( the video shows a short part of it). Among the hundreds or better said thousands of animals to see, what impressed me the most where the elephants and tigers in the Asia area. I just love those.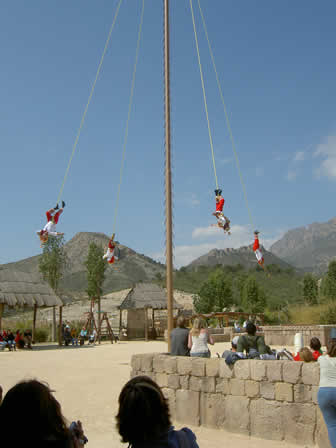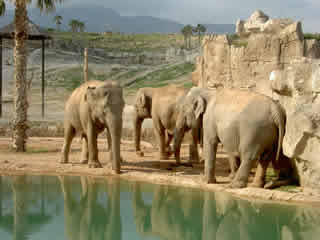 In case you are visiting the park during hot summer days, make sure you bring your bathing stuff with you, as the park also hosts a water park area. For just a view Euros more you and your kids get access to lots of water rides and a large pool area. A must do if you travel with kids.
One final Terra Natura tip:
If you are planning to visit the park more then once during one year, you should consider buying an anual pass (as we do). Especially for residents, but also for tourist staying a bit longer it is an interesting option. The anual pass is less then two day tickets. I took pictures of the pricing sheets on one of our last vists and post these below. Be aware that pricing may change, but it will give you an idea.
You can see the exact location of the park on our Benidorm Map.
To sum it up: The Terra Natura park is a MUST SEE for every tourist and/or resident. Especially for those with kids. We love it.