Andalucia with the Costa de la Luz and the city of Cadiz
Overview at Andalucia with a Cadiz map, showing the location of the beautiful city along the Costa de la Luz.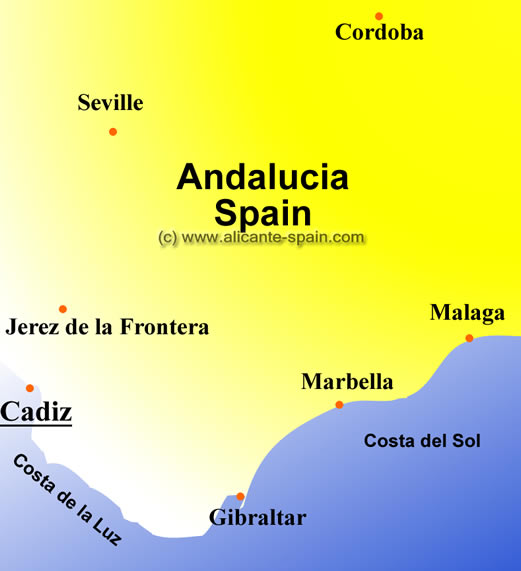 A Very Detailed Map of Cadiz
Zoom in and discover the city in detail.
What to explore in Cadiz ?
A detailed look at sightseeing and travel attractions in the area can be found on our Cadiz Spain page.