How Cordoba airport serves this city with flying colours
To find the Cordoba airport easily we can refer to it with the code ODB, and when looking for it on the map of Cordoba, we just slide our finger 6 kilometres to the west of the city.
Although the airport in Cordoba is not an international one, it perfectly serves in making its passengers arrive conveniently to its small airstrip aided by the other larger airport in the south such as Malaga, Granada, Seville or Gibraltar airports.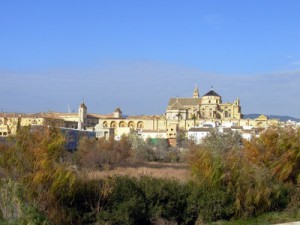 Excellently scheduled charter flights make your trip an easy one and the closeness to the city no problem for airport transfers. Thanks to the popularity of this city, the amenities that it has one hand are just the right ones needed to satisfy hotel booking, car hire and tourist guide information if you were not able to it beforehand. Friendly, bilingual customer oriented workers are in abundance to make our transactions a whisk. Our itinerary can be completed with ease when arriving at the Cordoba Airport.
Transfers to and from Cordoba airport as if on a flying carpet
With such low prices and great offers, almost everyone nowadays turns to car hire in Cordoba or anywhere when wanting to travel quick and comfortably. If you have reserved your car in advance, just pick up your luggage and head out to the main hall towards the desks where you see the sign of your rental car company or a person from that company who is deliver your car to you. Or even if you did not book a car earlier, you will probably still be lucky enough, and therefore solve the problem of airport transfer from Cordoba airport. Another way to speed into the city is by bus. Once again, go to the main hall and directly to the information booth to be fully informed about where and when the buses can take you either into the city or to any other nearby town. Prices are very inexpensive and it is a short distance. Or would you rather just jump into a taxi at the taxi stand and zip right into town. Many taxi drivers are good conversationalists and will tell you curiosities as they take you to your hotel in Cordoba. Maybe as an extra, having saved on your cheap flight to Cordoba, you can have the taxi driver give you a personal tour to nearby town such as Baena which is at its best in Easter week or to Andujar, to the east of Cordoba where their is awesome sights to see or an interesting excursion to the Natural Park of the Subbetica mountain range, somewhere you not normally go on a planned excursion. Always make sure to talk the price over before heading out and the way you will pay them. All in all, you made a good selection if landing at the Cordoba airport.