The Levante Club Apartments is a very high quality building which contains 138 apartments and is located in Benidorm. The apartments are very clean and well looked after. All of them come with quite spacious en suite bathrooms.
Each apartment has a lounge which has a sofa bed. There are also a number of facilities which are offered by the Levante Club Apartments complex, including a restaurant, cafe, leisure facilities and a bar. Children are also well catered for, with a children's play area and a nice size swimming pool. There is an indoor and outdoor pool which means you can swim whatever the weather!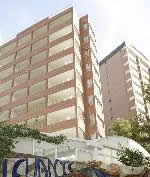 The restaurant is a buffet style restaurant and prepares very high quality delicious food. You can also order snacks from the bar, including pizzas, and fries.There is also a good sized sun terrace by the outdoor pool which is great if you feel too tired to get up and do anything!
When you first enter the hotel, check availability here, you will see a large spacious reception area which overlooks the pool, this looks very posh and has a large TV which you can watch to one side. All of the staff are very friendly, and also efficient. In the reception there is also a cash point machine and pay phone. These are very handy if you ever run out of money or want to call someone.
If you want to use the internet to keep in touch then close to the reception there are two computers which you can use with internet access. The computers can be paid for using coins, and are fairly cheap.
There are different types of apartment, the studio apartment for example includes 2 beds, sofa, table, wardrobe, kitchen and a bathroom. The apartments are quite comfortable and very clean, they're more than suitable for a holiday! All of the rooms are air conditioned, as you would expect from such a hot location!
All of the apartments have quite a large balcony which has a nice table and chairs. From some apartments you can even see the sea. There are also some cleaning supplies on the balcony in case you make a mess!
Most nights there is some form of entertainment, especially during the peak holiday season. During winter there doesn't seem that much on, but there's still something to do! All of the staff are very friendly, polite and only too happy to please.
If you decide to cook yourself some food then you'll need to stock up on the essentials. There are plenty of international brands of supermarkets in the tourist areas, however these are extremely expensive. If possible visit Mercadona which is a large Spanish supermarket, everything here is a lot cheaper!
There's also a fantastic family pub just down the road which I suggest you check out! Benidorm is a great location for all families, even ones with young children. The apartments are a great way to get all the creature comforts of a hotel whilst still being able to cook by yourself.