Pictures and Photos
This Benidorm beach are in fact two beaches (levante and poniente). Both beaches are amongst the best spain beaches I know of. A detailed overview on the best southern Costa Blanca Beaches is here.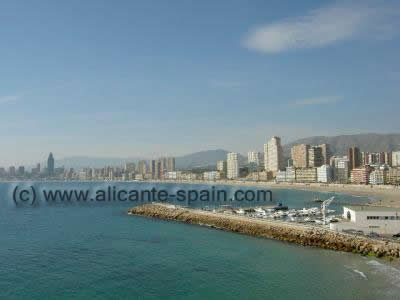 Benidorm's Beach, the Playa del Poniente during our January visit. A perfect day with 24 C in the sun.
A perfect "winter" day. View from the Benidorm beach to the isla L'lla.